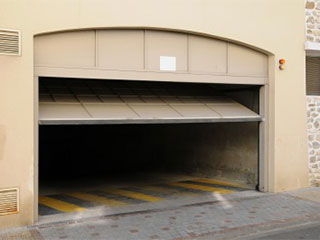 In making a decision to purchase a garage door, there are certain factors to keep in mind. After all, this type of door is one of the most essential doors in your house. It does not only provide protection to your vehicle and other assets, but it can also enhance the appearance of your home. Generally speaking, you have two options available to select from: manual and automated. While the manual type is the most common, and by far, considered traditional, there are several advantages to selecting the automated ones.
Here are some of them:
Automatic Garage Door Installation Equals Convenience
If you can afford it, an automated door is probably the best option. The primary benefit of having an automated garage door is convenience. Also, you do not have to manually check all its components since they are presented automatically, which makes it easier to use.
Having an Automated Door is Time Efficient
With automated garage doors, you will be able to save a great amount of time, not just during the opening and closing process, but while doing other things. Since you no longer have to do the actual move, you can do other things while waiting for the system to do the automatic tasks. Let the Automatic Garage Door Openers work its wonders. Also, these automated doors are easy to maintain. In fact, an automatic garage door repair can even be done by you, and the process to complete the service is not that difficult.
Automated Doors Provide Security
By far, security is the greatest advantage provided by automated doors. Since everything is done automatically, you no longer have to worry about your car, or its valuable accessories. Once you have parked your vehicle inside, safety is already an assurance. While manual doors offer a level of safety, the level of protection is doubled with automated doors.