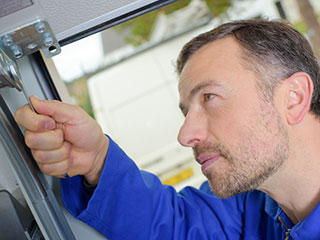 The garage door plays an important part in the home. It does not just secure the vehicles from burglars, but the whole household. Its beauty is something to take pride in, as others admire your property. In order for it to last longer and to maintain its beauty over time, you need to take care of it properly. Many people unfortunately neglect their garage doors. They only notice it when something goes wrong. Prevent problems to your overhead door with proper maintenance.
Maintenance tips to preserve your door
Check the door for wear and tear. It's being used often and it's susceptible to weather and other elements, which is why it's recommended to inspect it every now and then to detect if there are damages or broken garage door parts. Immediate repair or replacement prevents the problem from creating further damage to the mechanism. Cleaning your door is another thing that you need to do. There are no special tools or products for cleaning these doors. Get a clean cloth, water and detergent and you should be able to do the work.
If you have an automatic door and you're using a garage door opener, try manually lifting the door to get a sense of how it works. If it opens and closes smoothly then that's a good sign. If you're having difficulties opening it then there might be an issue with its balance. You should also test if the sensors are working perfectly. Try placing an object at the bottom of the door while it's closing. It should automatically reverse if it detects the obstruction. If it crashes the object, then there's definitely an issue. Do not do any repair or replacement by yourself. If you need immediate service, call garage door repair Springfield. They provide professional garage door service, as well as excellent maintenance care.